(2023)
Performance - Workshopping - Education - Design Research



a Collection Of disruptive strategies
Educational workshop week hosted and designed in Collaboration with Malú van der Bijl for the Masters Program Critical Fashion Practices' introduction week for the educational year of 2023-2024
A Collection of Disruptive Strategies - Introductory Essay Malú van der Bijl & Tjerre Lucas Bijker

Fashion and capitalism have long been entwined in a symbiotic relationship, perpetuating a ceaseless and ever-accelerating cycle. Think about the ways the industrial fashion system is able to constantly feed the fashion consumer's ever-growing hunger for newness. Fashion and capitalism's co-dependence seems untouchable, fueled by the prevailing notion of "Capitalist Realism," as described by Mark Fisher in his work "Capitalist Realism; Is There No Alternative?" This perspective asserts that late-stage capitalism has ingrained itself so deeply in our collective consciousness that it appears as the only viable political and economic system, leaving us incapable of imagining coherent alternatives. Similarly, the capitalist/industrial fashion system is presented as the only viable way of making and using fashion.
In the face of these prevailing beliefs, practices seeking to subvert capitalist tendencies often encounter resistance, as they find themselves constrained within the limits of the thinkable. As capitalism has become so absolute, it blurs the line between what is accepted and what is deemed radical, stifling the potential for transformative change.

Renowned scholar Audre Lorde's quote, 'For the master's tools will never dismantle the master's house,' (Lorde, 1984). further emphasizes the limitations of employing conventional methods to challenge the system. While these mirrored tools may provide momentary victories, they fail to bring about genuine and lasting transformation. To break free from the shackles of dominant societal structures it is of great importance to embrace difference, to exist and to create outside of the confines of the prevailing norms. Only through a radical reconstruction, starting from the very foundation, can the master's house be truly overthrown. This entails discarding the tools of the master, dismantling its methods, and, when necessary, replacing its institutions.

In the context of fashion, the same principle applies. To disentangle it from the harmful clutches of capitalism and neoliberalism, a complete system overhaul is necessary. This can only be achieved through subverting methods that challenge the status quo rather than conforming to its existing practices. By daring to envision alternative possibilities, we lay the groundwork for meaningful political action. In Feminist Art Activisms and Artivisms Katy Deepwell links feminist art productions and organizing to Papadopoulos' notion of 'more-than-social-movements.' Practices that, in their regard, 'do not attempt to contest power by organizing protest; rather, they attempt to create the conditions for the articulation of alternative imaginaries and alternative practices that bypass instituted power and generate alternative modes of existence' (Papadopoulos, 2018, as cited in Deepwell 2020).


Following up on such imaginary notions of practicing and organizing outside of the master's house, in the upcoming week we will set out to introduce, interact and co-create strategies that are able to conjure alternative practices that bypass institutional power. Within this workshop week we will venture into your own practices to seek out the ways in which your work already conveys methods that defy the neoliberal and capitalist tendencies of fashion. We will collaboratively experiment with the alternative strategies proposed by Malú van der Bijl & Tjerre Lucas Bijker. And finally, we will collectively set out to design an overview of unruly tools; A Collection of Disruptive strategies via alternative tactics of making, reading, writing, re-writing, performing, dressing, feeling, deconstructing, reconstructing, reappropriating and connecting.

Deepwell, K. (2020). Feminist Art Activisms and Artivisms. In K. Deepwell (Ed.), Feminist art activisms and artivisms(pp. 8–20). Introduction, Amsterdam: Valiz.

Lorde, Audre. "The Master's Tools Will Never Dismantle the Master's House." 1984. Sister Outsider: Essays and Speeches. Ed. Berkeley, CA: Crossing Press. 110-114. 2007. Print.

Fisher, M. (2009). Capitalist Realism; Is There No Alternative? Zero Books.



Day One
Introduction and context
The first day of the workshop revolved around introducing ourselves to one another, while getting a sense of the context of the critical fashion practices in relation to the broader field of fashion. Using a combination of small presentations, mapping exercises, and discussions, we will defined the goal for the upcoming week and outlined the collection of disruptive tactics we will be developing.


Day Two
Embodied platforms:
dressing-up as a subversive practice
Garments are intricately bound to identity and the presentation of the self in social context, they can be a tool of self-expression as well as a symbol of unity. During the second workshop day we explored the performative aspect of garments as a subversive tool, with the potential to abstract and reconfigure social roles and conventions.
Assignment: Design an Embodied Platform
Think about the systems/ practices/ ideas that your critical fashion practice aims to criticize. Now, think about how you can dress up in ways that will oppose these systems. Use your bodies, your garments and your tools to design an embodied platform that creates the possibility to subvert.
Embodied Platform by Xingyun Shen
Embodied Platform by Miruna Vlad
Day Three

Deconstruction and re-appropriation
as publishing strategies
Deconstruction and re-appropriation are core elements when it comes to developing and publishing subversive strategies. During the third workshop day we will explore methods to reinterpret and republish information, (re-)charging its meaning with extra layers of criticism
Assignment: Reinterpret / Reappropriate / Republish
Republish an existing publication or source. You will start form a fashion magazine. Reinterpret/ reappropriate its content by relating it to your own sources and practice
Republished Platform by Alexis Mersmann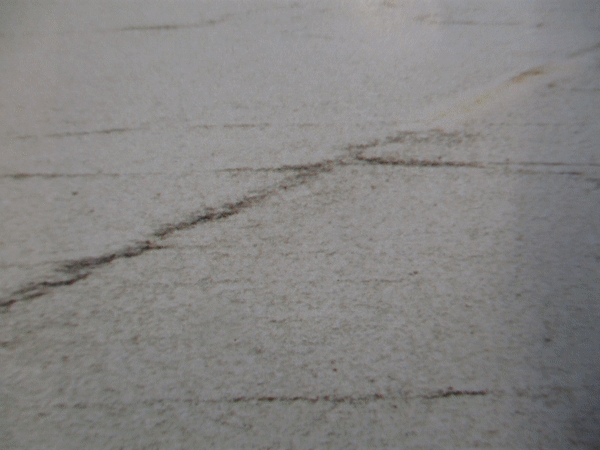 Republished Platform by giulia Coluccello
Day Four

Preparation:
an individual collection of strategies
During the fourth day the participants had time to reflect upon the exercises, presentations and sources they had encountered during the first days of the workshop. By relating this material to their ongoing work/practice/interests they were asked to start assembling their own collections of disruptive strategies.
Collection of Strategies by Xingyun Shen
Collection of Strategies by Miruna Vlad
Collection of Strategies by Giulia Coluccello
Day Five

Presentation:
a collective collection of strategies
The fifth and final day of the workshop revolved around the collection of subversive strategies participants had come up with. Starting from their individual strategies, they were assigned to build a collective collection of strategies that represents them.
Closing Ritual
Dreams, Goals & Aspirations
Through engaging in a transient ritual based on the performative practice of
Doing Ephemera
, we asked the participants to make their dreams and goals public while simultaneously letting them manifest and melt back down on to theirbodies.